News
Black Business Initiative, Business of the Week
February 27, 2016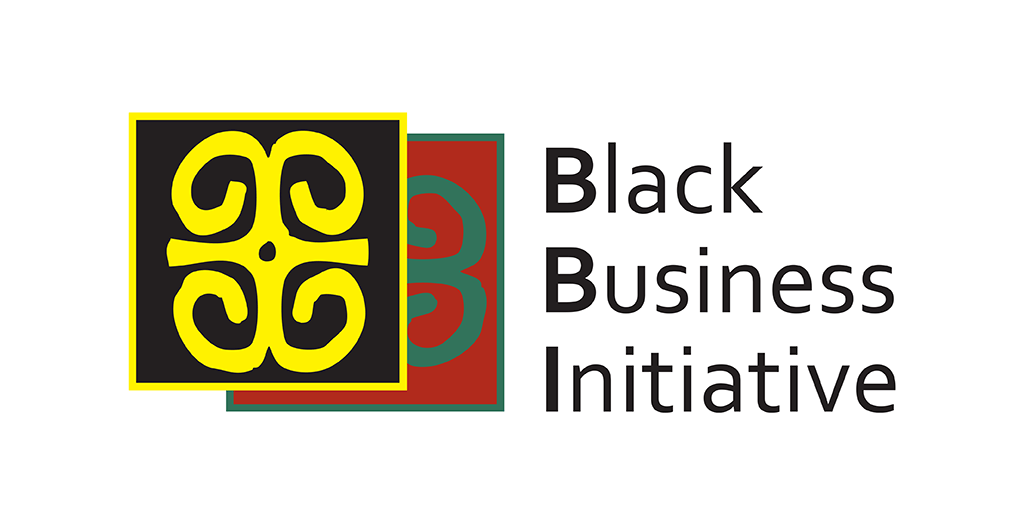 Be Glitterati was acknowledged as the Black Business Initiative, Business of the Week.


Fabric of Our DNA Fashion Show and Silent Auction
February 27, 2016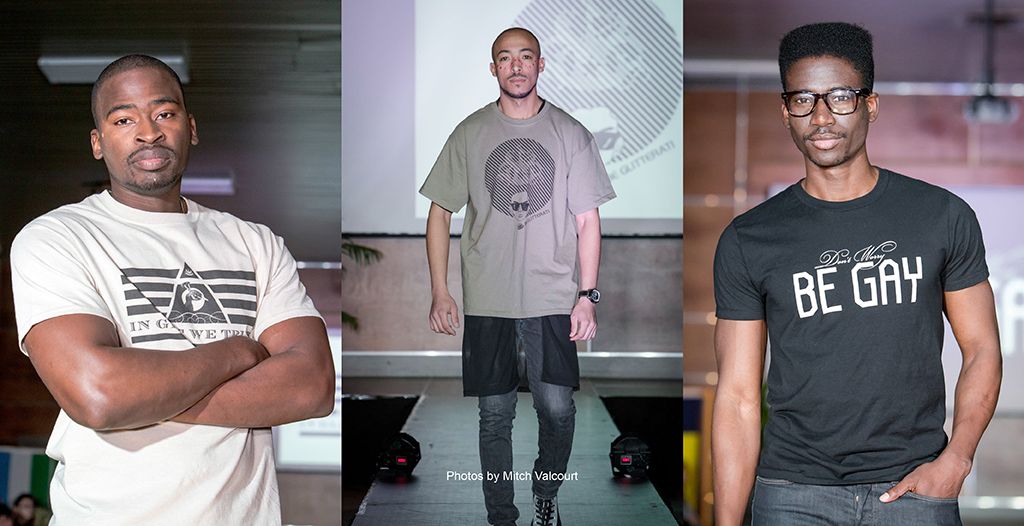 Images of our clothes in "The Fabric Of Our DNA" fashion show and silent auction at Mount Saint Vincent University in Halifax. Photos by Mitch Valcourt.


Duane on CTV Morning Live
February 25, 2016

The Art Project
December 8, 2015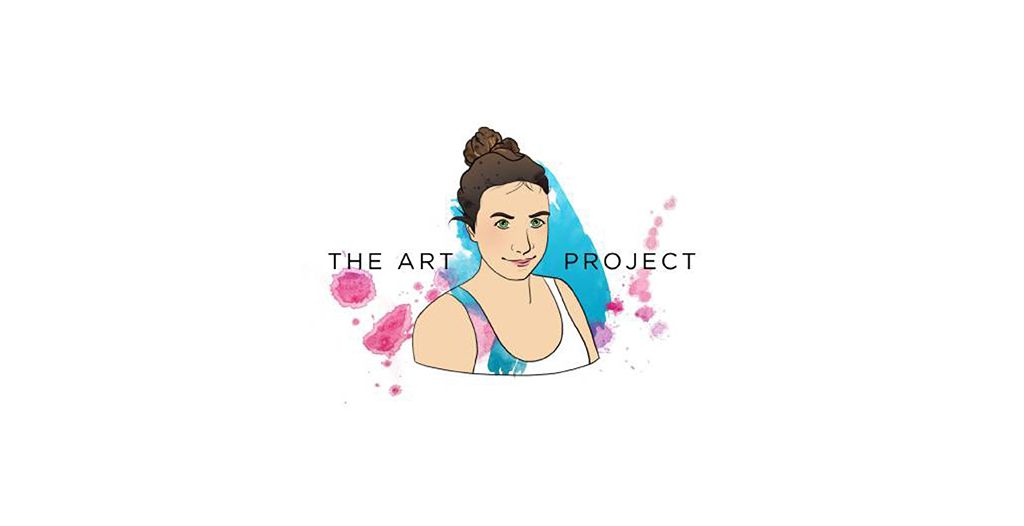 Thank you to Dee Wilkie for featuring our Atlantic Fashion Week debut on The Art Project
.

Be Glitterati Makes our Atlantic Fashion Week Debut
November 19, 2015
We were thrilled to present new and classic Be Glitterati designs in the 9th annual Atlantic Fashion Week
. It was an amazing experience and we look forward to returning next year!

Bermuda Bliss Magazine
November 8, 2015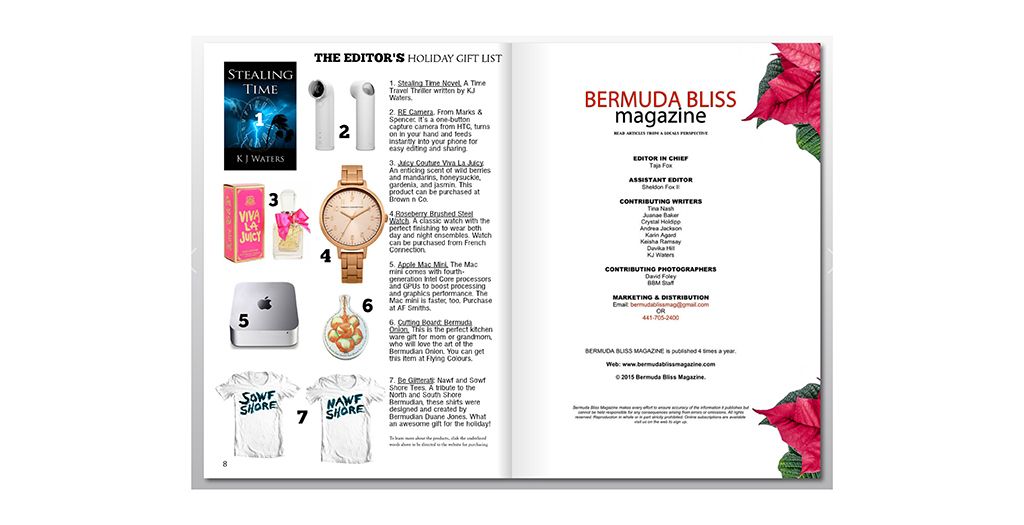 Our Nawf and Sowf Shore t-shirts were highlighted as editor's Picks for holiday shoppimg in the winter issue of Bermuda Bliss Magazine.


The Atlantic Fashion Event 2015
November 7, 2015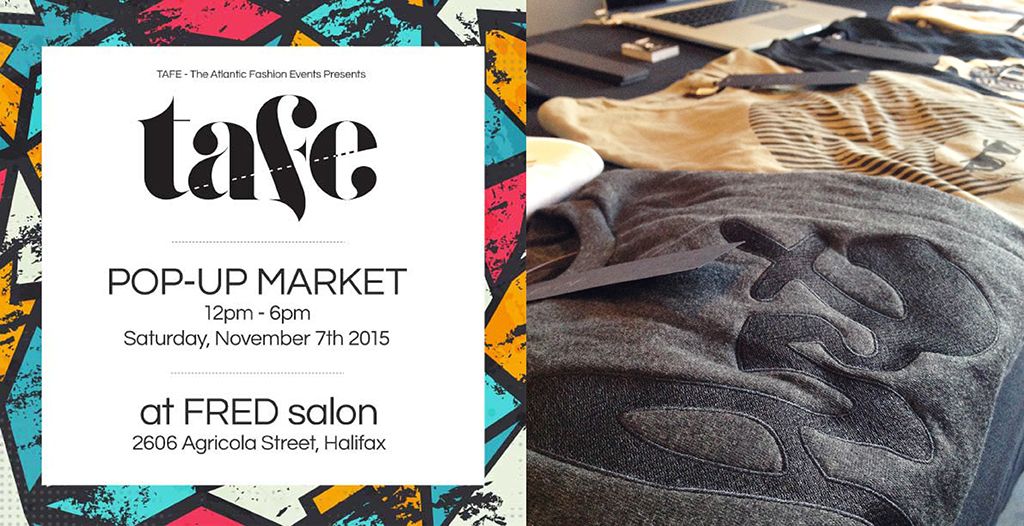 On Noveber 7th, we had a booth at The Atlantic Fashion Event a pop-up market.


Thank You For Sponsoring Our Run
October 6, 2015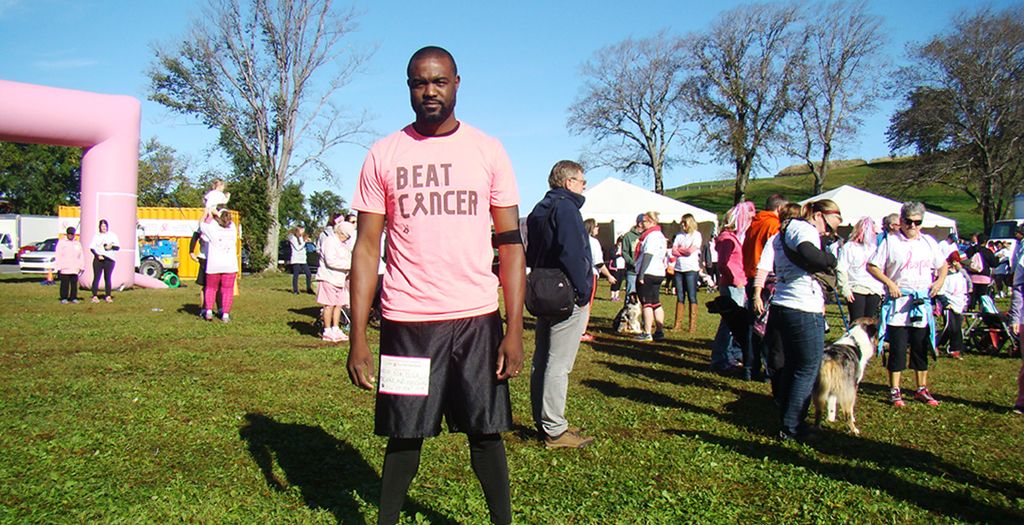 Thank you to everyone who supported us in the Canadian Breast Cancer Foundation CIBC Run for the Cure yesterday. We exceeded our goal of raising $300 toward the fight against breast cancer and will be back again next year with a more ambitious target!


Be Glitterati Logo Refresh
October 3, 2015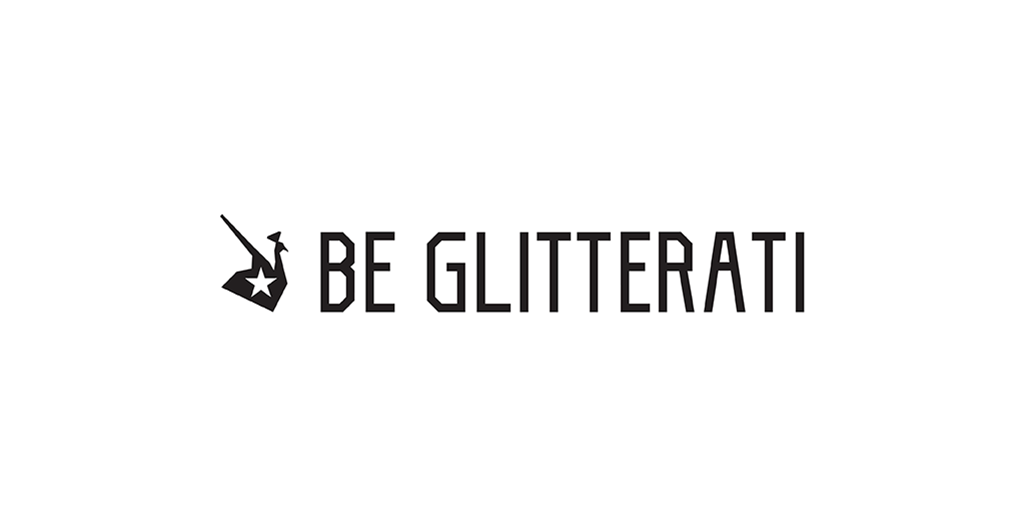 We just gave our logo its first refresh since 2012! This iteration features a smaller icon and subtle changes to the font design with the most obvious change occurring in the letter A. We're happy with the result and find that it makes it easier to apply our in-house font to more designs. We have some great things planned for the near future. Stay tuned!


Help Us Fight Cancer
September 13, 2015
On October 4th, Duane will represent Be Glitterati in the 2015 Canadian Breast Cancer Foundation CIBC Run for the Cure. The money that we raise will help fund vital research, education and community support initiatives. Help us fight cancer. Visit Duane's profile to find out how you can support this wonderful cause.


New Product: The Nawf Shore tee
August 24, 2015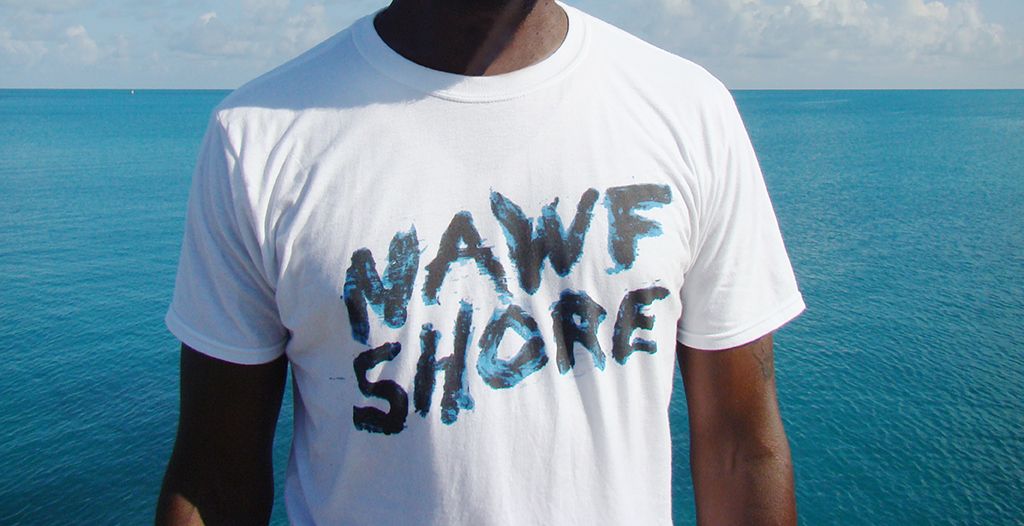 A tribute to the North Shore of Bermuda and the colloquial language used there. The Nawf Shore tee is a semi-fitted white tee on 100% preshrunk jersey knit cotton. Shop the Nawf Shore tee.

The Royal Gazette
August 14, 2015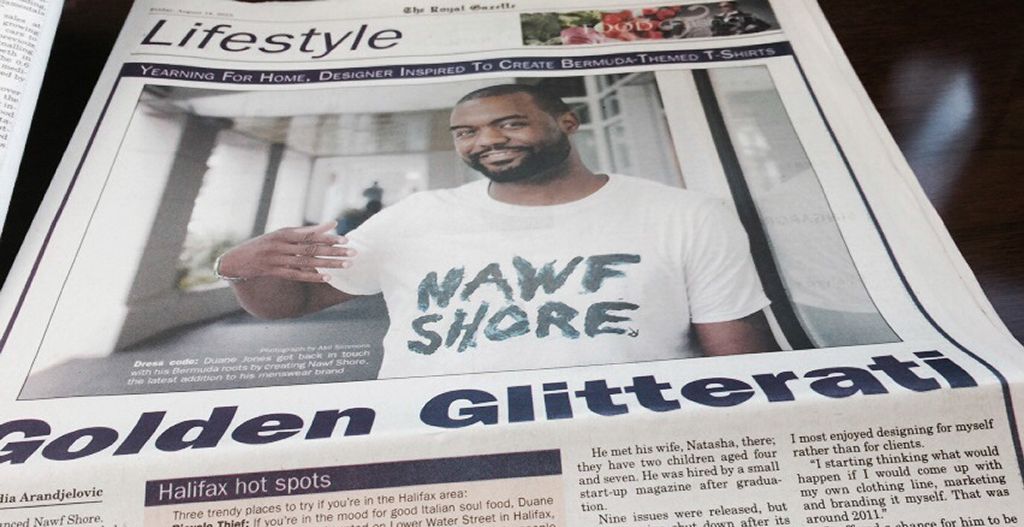 Bermuda's Royal Gazette interviewed Duane for their Lifestyle section to talk about the 'Nawf Shore' t-shirt. Article available online at www.royalgazette.com


Bernews
August 13, 2015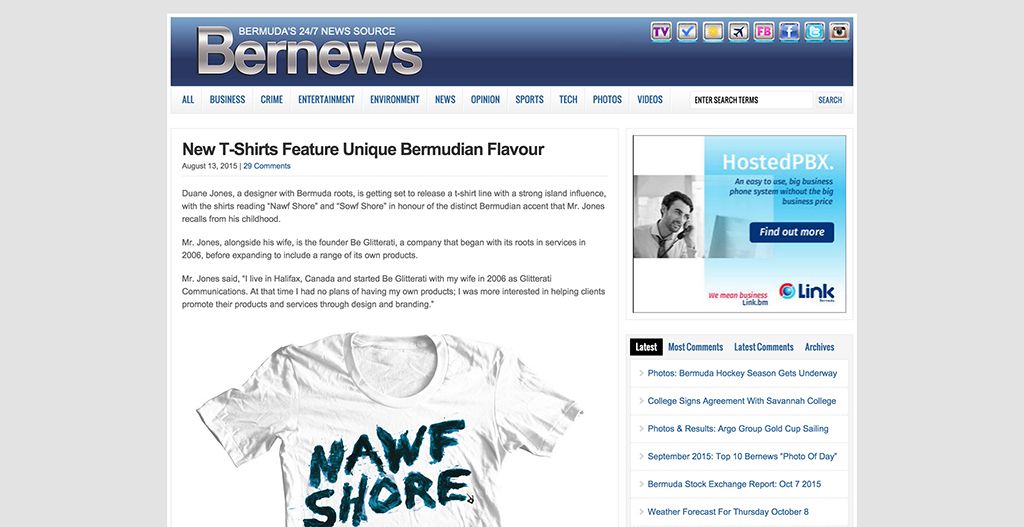 Catch Be Glitterati's feature on Bernews.


(function(i,s,o,g,r,a,m){i['GoogleAnalyticsObject']=r;i[r]=i[r]||function(){
(i[r].q=i[r].q||[]).push(arguments)},i[r].l=1*new Date();a=s.createElement(o),
m=s.getElementsByTagName(o)[0];a.async=1;a.src=g;m.parentNode.insertBefore(a,m)
})(window,document,'script','//www.google-analytics.com/analytics.js','ga');
ga('create', 'UA-7979005-1', 'auto');
ga('send', 'pageview');